In its annual convention, the Working Class Party nominated its candidates for Michigan's November 2020 election, reproduced below.
---
Our candidates for U.S. Congress are:
Kathy Goodwin, 5th Congressional district, running from Au Sable down to Lake Fenton, including Flint, Saginaw, and Bay City;
Andrea L. Kirby, 9th Congressional district in southern parts of Macomb County, running from Mount Clemens down to Eastpointe and Warren, as well as in the southeastern part of Oakland County;
Gary Walkowicz, 12th Congressional district in southern Wayne County running from Dearborn down to Flat Rock, and in most of Washtenaw County;
Sam Johnson, 13th Congressional district in northwestern and central parts of Detroit, as well as in Highland Park, Ecorse, Garden City, Inkster, Melvindale and Redford Township;
Philip Kolody, 14th Congressional district, parts of Detroit running from northeast to southwest parts of the city, as well as south central parts of Oakland County running up to Pontiac;
Our state wide candidates, running for the State Board of Education, are:
Mary Anne Hering, a teacher with many years experience;
Hali McEachern, a waitress working to put herself through college;
Our candidates for the Michigan State House are:
Linda Rayburn, State representative district 4, central and northeastern parts of Detroit plus Hamtramck;
Kimberly Givens, State representative district 7, some of northwest Detroit, plus Highland Park;
Simone R. Coleman, State representative district 14, for Melvindale, Lincoln Park, Wyandotte and Riverview;
Larry Darnell Betts, State representative district 15 in Dearborn;
Louis Palus, State representative district 75, parts of Grand Rapids and Kent County.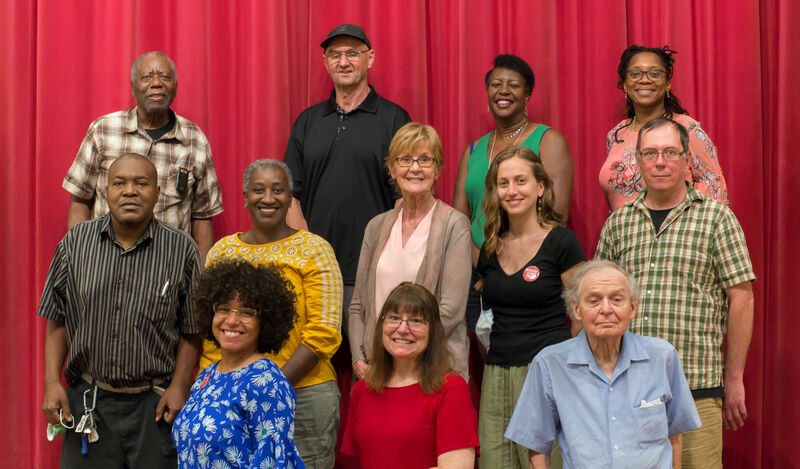 Top Row: Sam Johnson, Gary Walkowicz, Simone R. Coleman, Andrea L. Kirby;
Middle Row: Larry Darnell Betts, Kimberly Givens, Mary Anne Hering, Hali McEachern, Louis Palus;
Bottom Row: Linda Rayburn, Kathy Goodwin, Philip Kolody.