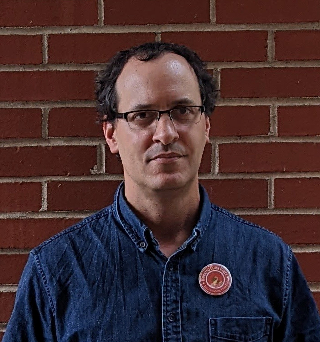 My name is Ed Hershey, and I am running as a Working Class Party candidate for Illinois' 4th congressional district.
I have been a teacher for 16 years at Lindblom High School, in West Englewood on Chicago's South Side. Working in the school system, I have seen how the city refuses to educate more and more of our youth – closing schools, starving them of funds, all while handing big payouts to companies and developers. I have been active in my school, where I've served as a union rep for a decade, with my students, and in my community. I got more involved with the teachers union at Lindblom in the run-up to the 2012 strike, which was a fight that drew the notice of working people in Chicago.
In 2015, alongside several other teachers, I ran for alderman of the 25th ward, to propose "A Working Class Fight." Workers in one workplace, or even one industry, cannot take on the whole system alone. By running, I can give voice to that idea: that we, working people, need to press for our own interests. Over this country's history, we have seen the working class make massive fights – many of them centered in Chicago. Faced by these problems in our society, I have every confidence that the working class will move again.